Tutkimuksia
Tutkimusviitteitä rohtokasveista ja tuotteistamme.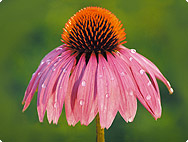 Echinacea purpurea (punahattu)
Tuotenimi: Echinaforce


Safety and Efficacy Profile of Echinacea purpurea to Prevent Common Cold Episodes: A Randomized, Double-Blind, Placebo-Controlled Trial. Jawad M, Schoop R, Suter A, Klein P, Eccles R. Evidence-Based Complementary and Alternative Medicine. 2012 doi:10.1155/2012/841315.
Conference report: Echinacea in today's world 27.9.2012

Effects of Echinaforce® treatment on ex vivo-stimulated blood cells. M.R. Ritchie, J. Gertsch, P. Klein, R. Schoop. Phytomedicine 18 (2011) 826– 831
Bactericidal and anti-inflammatory properties of a standardized Echinacea extract (Echinaforce®): Dual actions against respiratory bacteria. S.M. Sharma, M. Anderson, S.R.Schoop, J.B. Hudson. Phytomedicine. 2010 July; 17(8-9): 563-8 (DOI;10.1016/j-phymed.2009.10.022).
Echinacea/Sage or Chlorhexidine/Lidocaine for treating acute sore throats: a randomized double-blind trial. A. Schapowal, D. Berger, P. Klein, A. Suter. Eur J Med Res. 2009; 14:406-12.
Anti-viral properties and mode of action of standardized Echinacea purpurea extract against highly pathogenic avian Influenza virus (H5N1, H7N7) and swine-origin H1N1 (S-OIV). S. Pleschka, M. Stein, R. Schoop, J.B. Hudson. Virology Journal. 2009 Nov.
Induction of multiple pro-inflammatory cytokines by respiratory viruses and reversal by standardized Echinacea, a potent antiviral herbal extract.
M. Sharma, SA. Anderson, R. Schoop, JB. Hudson. Antiviral Research 83 (2009) 165–170
Echinacea as an Anti-inflammatory Agent: The Influence of Physiologically Relevant Parameters. M. Sharma, R. Schoop, J. B. Hudson. Phytotherapy Research (2008) Published online in Wiley InterScience www.interscience.wiley.com) DOI: 10.1002/ptr.2714.
Evaluation of echinacea for the prevention and treatment of the common cold: a meta-analysis. Sachin A. Shah, Stephen Sander, C. Michael White, Mike Rinaldi and Craig Coleman. The Lancet Infectious Diseases 2007; 7:473-480
Echinacea for preventing and treating the common cold (Cochrane Review). K. Linde, B. Barrett, K. Wölkart, R. Bauer, D. Melchart. The Cochrane Database of Systematic Reviews 2006, Issue 1. Art. No.: CD000530. OI:10.1002/14651858.CD000530.
Echinacea in the Prevention of Induced Rhinovirus Colds: A Meta-Analysis. R. Schoop, P. Klein, A. Suter, S.L. Johnston. Clinical Therapeutics 28 (2) 174-183, 2006.
Open, Multicentre Study to Evaluate the Tolerability and Efficacy of Echinaforce Forte Tablets in Athletes. R. Schoop, S. Büechi, A. Suter. Advances in Therapy, 2006.
Bioavailability and pharmacokinetic studies on Echinaforce preparations and their interaction with the immune system. K. Wölkart, E. Marth, A. Suter, R. Schoop, R.B. Raggam, C. Koidl, B. Kleinhappl, R.Bauer. International Journal of Clinical Pharmacology and Therapy. 44(9), 401–408, 2006.
Echinacea alkylamides modulate TNF-alfa gene expression via cannabinoid receptor CB2 and multiple signal transduction pathways. J. Gertsch, R. Schoop, U. Kuenzle, A. Suter. FEBS Letters 577, 562–569, 2004.
Pregnancy outcome following gestational exposure to Echinacea. M. Gallo, M. Sarker, W. Au, K. Pietrzak, B. Comas, M. Smith, TV. Jaeger, A. Einarson, G. Koren: a. Arch Intern Med 160:3141-3. 2000.
Echinaforce® and other Echinacea fresh plant preparations in the treatment of the common cold. A randomized, placebo controlled, double-blind clinical trial. R.M. Brinkeborn, D.V. Shah and F.H. Degenring. Phytomedicine 6(1), 1–6, 1999.
Wirbel um Echinacea- Präparate. R. Bauer, H. Wagner. Zeitschrift für Phytotherapie 1996; 17: 249-252
Charakteristik von Frischpflanzen-Gesamtextrakten. M. Tobler, H. Kirenbühl, M. Egger, C. Maurer, U. Bühler. Schweizerische Zeitschrift für Ganzheitsmedizin 5, 257–266, 1994.
---
Sabal serrulatae, sahapalmu
Tuotenimi: Prostaforce
Improving BPH symptoms as well as sexual dysfunctions with a saw palmetto preparation? Results from a pilot trial. Suter A, Saller R, Riedi E, Heinrich M. Phytotherapy Research, 2012. Apr. 23 (DOI: 10.1002/ptr.4696)
Androgen-independent Effects of Serenoa repens Extract (Prostasan®) on Prostatic Epithelial Cell Proliferation and Inflammation. Iglesias-Gato D, Carsten T, Vesterlund M, Pousette A, Schoop R, Norstedt G. Phytother Res. 2011 Jun 8 (doi: 10.1002/ptr.3537).
Natural treatment of BPH. A practical experience report on ProstaMed® (Prostaforce). Riedi E, Schoop R, Suter A. 2004. Publikation Ars Medici.pdf
Serenoa repens (Permixon): a review of its pharmacology and therapeutic efficacy in benign prostatic hyperplasia. Plosker GL, Brogden RN. Drugs Aging 1996; 9: 379-95
Serenoa repens for bening prostatic hyperplasia. Wilt T, Ishani A, Mac Donald R. (Cochrane Review) In: The Cochrane Library; 1. Oxford Update Software 2003.
Prostasan (Prostaforce) in the treatment of benign prostatic hyperplacia (BPH). A plant remedy with a wide clinically confirmed action spectrum. Friedrich H. Degenring. Scweizerische Zeitschrift für Ganzheitsmedizin. 1996; 8 (5): 236-241.
Effects of saw palmetto extract in vitro on receptors and enzymes which are relevant in incontinence. Suter A, Bommer S.
Long term drug treatment of beningn prostatic hyperplasia – results of a prospective 3-years multicenter study using Sabal extract IDS 89. Bach D, Ebeling L. Phytomedicine 1996; 3: 105-111.
Comparison of phytotherapy (Permixon) with finasteride in the treatment of beningn prostate hyperplasia. A randomized international study of 1098 patients. Carraro J et al. The Prostate 1996; 29: 231-40.
---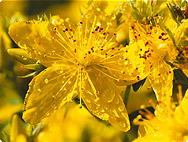 Hypericum perforata, mäkikuisma
Tuotenimi: Hyperiforce Nova
St John's wort for major depression. Linde K, Berner MM, Kriston L. Cochrane Database of Systematic Reviews 2008, Issue 4. Art. No.: CD000448. DOI: 10.1002/14651858.CD000448.pub3.
Proof of efficacy for symptoms of depression as well as concomitant vegetative symptoms. Open clinical survey. A. Suter et al. 2006 –2007.
Therapierisiken durch Johanniskraut? Schulz V. Deutsche Apotheker Zeitung 2006; 146: 4280–4291
Johanniskraut bei leichten und mittelschweren Depressionen. Meta-analyse. Schulz. Zeitschrift für Phytotherapie 25, 256-257 (2004).
St. John´s wort for depression (Cochrane Review). Linde K, Mulrow CD. The Cochrane Library, Issue 1, 2002.
Hypericum extract versus imipramine or placebo in patients with moderate depression: randomised multicentre study of treatment for eight weeks. Philipp M, Kohnen R, Hiller KO. BMJ 1999;319:1534-1539.
A double-blind, randomised trial to investigate theree different concentrations of a standardised fresh plant extract obtained from the shoot tips of Hypericum perforatum L. Lenoir S, Degenring FH, Saller R. Phytomedicine 1999, Vol 6(3), pp. 141-146
Hyperiforce tablets for the treatment of mild to moderate depression. Lenoir S, Degenring FH, Saller R. Schweiz. Zschr. GanzheitsMedicin 1997; 9 (5): 226-232.
St John´s wort for depression — an overview and meta-analysis of randomised clinical trials. BMJ 1996;313:253-258.
Pharmacological profile of hypericum extract effect on serotonin uptake by postsynaptic reseptors. Perovic S et al. Drug Res 1995; 45(II) 11:1145-1148.
Hypericum als pflanzliches Antidepressivum. Reuter HD. Zeitschrift für Phytotherapie 14, 239-254 (1993), Hippokratesverlag GmbH, Stuttgart 1993.
---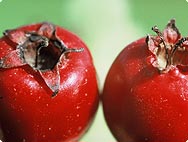 Crataegus oxyacantha, orapihlaja
Tuotenimi: Crataegus

Weissdorn zur Therapie der Herzinsuffizienz. Renggli V. Weissdorn zur Therapie der Herzinsuffizienz. Pharm. 2004 (5): 14-17
Hawthorn extract for treating chronic heart failure: meta-analysis of randomized trials. Pittler MH, Schmidt K, Ernst E. Am J Med. 2003 Jun 1;114(8):665-74
Promising data for Crataegus berries in NYHA II patients. Pittler MH. FACT. 2003 (8) 4: 403-404
Crataegus berries: heart complaints, congestive heart failure NYHA I and II – a systematic review. Melzer J, Iten F, Saller R. Perfusion 2003 (16): 358-362
A randomised double blind placebo controlled clinical trial of a standardised extract of fresh Crataegus berries (Crataegisan) in the treatment of patients with congestive heart failure NYHA II. Degenring FH, Suter A, Weber M, Saller R. Phytomedicine. 2003;10(5):363-9.
Therapie reduzierter Leistungsfähigkeit mit Crataegisan N. Degenring FH. Schweiz. Zschr. GanzheitsMedizin 1996;3
---
Salvia officinals, rohtosalvia
Tuotenimi: Menoforce Strong
First time proof of sage´s tolerability and efficacy in menopausal women with hot flushes. S. Bommer, P. Klein, A. Suter. Adv. Ther. 2011 Jun;28(6):490-500. doi: 10.1007/ s12325-011-0027-z. Epub 2011 May 16.
tulosta